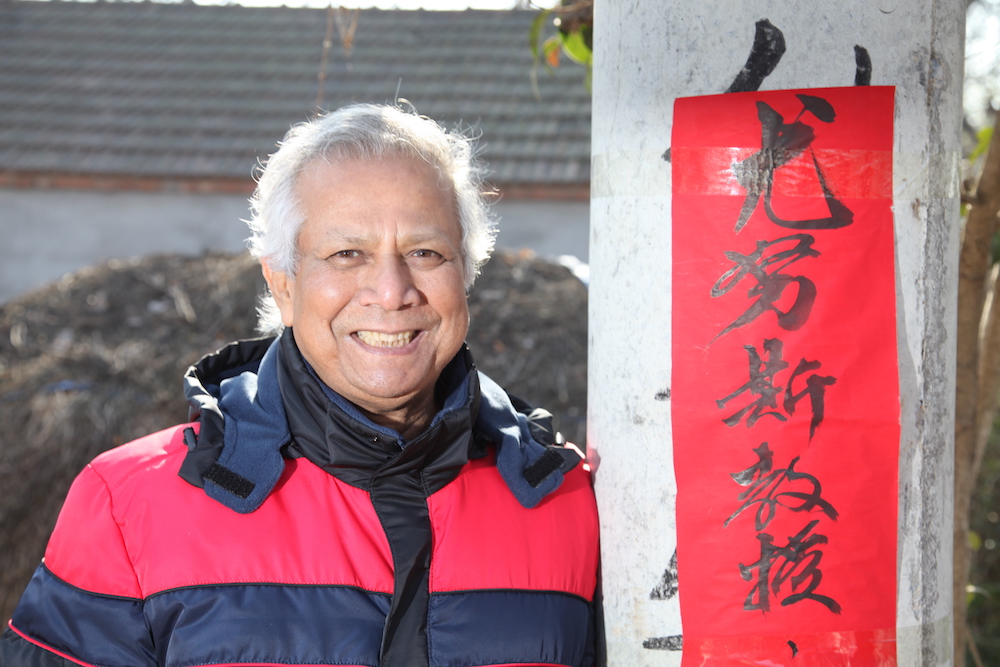 Nobel Laureate Professor Muhammad Yunus is the father of both social business and microcredit, the founder of Grameen Bank, and of more than 50 other companies in Bangladesh. For his constant innovation and enterprise, the Fortune Magazine named Professor Yunus in March 2012 as "one of the greatest entrepreneurs of our time."
In 2006, Professor Yunus and Grameen Bank were jointly awarded Nobel Peace Prize. Professor Muhammad Yunus is the recipient of 55 honorary degrees from universities across 20 countries. He has received 112 awards from 26 countries including state honours from 10 countries. He is one of only seven individuals to have received the Nobel Peace Prize, the United States Presidential Medal of Freedom and the United States Congressional Gold Medal. Other notable awards include the Ramon Magsaysay Award (1984), World Food Prize (1998), The Prince of Asturias Award for Concord (1998), Sydney Peace Prize (1998) and the Seoul Peace Prize (2006). In Bangladesh he got President's Award in 1978 for introducing an innovative organisation in agriculture. He was awarded the Independence Day Award in 1987, by the President of Bangladesh for the outstanding contribution in rural development. This is the highest civilian national award of Bangladesh.
Professor Yunus was chosen by Wharton School of Business as one of "The 25 Most influential Business Persons of the Past 25 Years." AsiaWeek (Hong Kong) selected him as one of "Twenty Great Asians (1975-1995)." Ananda Bazaar Patrika (India) selected Professor Yunus as one of "Ten Great Bengalis of the Century (1900-1999)."
In 2006, Time Magazine listed Professor Yunus under "60 years of Asian Heroes" as one the top 12 business leaders. In 2008, in an open online poll, Yunus was voted the 2nd topmost intellectual person in the world on the list of Top 100 Public Intellectuals by Prospect Magazine (UK) and Foreign Policy (United States). In 2010, The New Statesman (UK) listed him as one of "The World's 50 Most Influential Figures."
Professor Yunus has appeared on The Oprah Winfrey Show, The Daily Show with Jon Stewart, Colbert Report, Real Time with Bill Maher, Hardtalk on BBC and The Simpsons. Financial Times chose Professor Muhammed Yunus as one of six Finance Pioneers. In the March 31, 2015 issue in an article entitled"Business Pioneers in Finance"Professor Yunus has been placed alongside Warren Buffett, Amadeo Giannini, Henry Kravis, J.P Morgan, and Mayer Amschel Rothschild as greatest business finance pioneers of all time. He has appeared on the cover of Time Magazine, Newsweek and Forbes Magazine.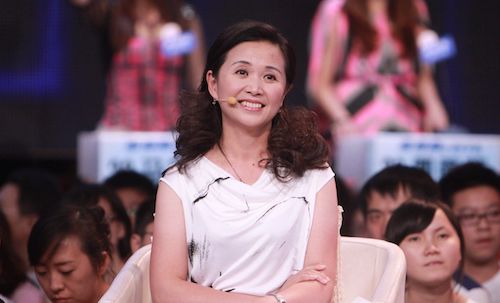 Huang Han is the Professor of the Jiangsu Provincial Party School and former commentator of "You Are the One". She graduated from the Department of Sociology of Nanjing University as a PhD in 2002. The theme of her doctoral dissertation is "Chinese Farmers' Perception of Urban Cities", which involves a detailed research of Professor Yunus and Grameen Bank. From 2003 to 2013, Professor Huang served as the Committee Member of Jiangsu Women's Federation. Additionally, Professor Huang has won the "Outstanding Teaching Award" of the Jiangsu Provincial Party School multiple times; In 2006, she was directed as one of the middle-aged science and technology leaders in the Chinese provincial project - "333 High-level Talent Training."
In June 2010, she was a guest commentator of "You Are the One", a famous Chinese television program that pays close attention to matchmaking and life values of young Chinese and has extensive influence over the global Chinese community. In December 2014, Lukou Village, Jiangsu Province, China, appointed by Professor Yunus, Professor Huang became the Ambassador of Grameen China. Since then, Professor Huang actively engage in Grameen China's events such as the "Yunus China Week," "Grameen China Bangladesh Delegation," and other major activities.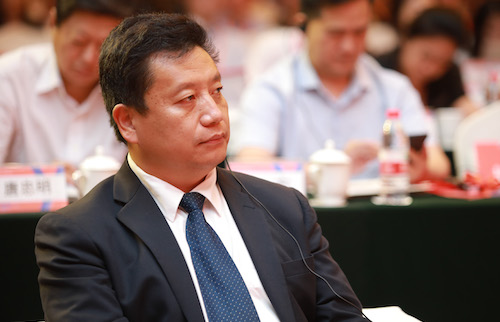 Gao Zhan is the President of Grameen China, Chairman of the China Yunus Foundation, Deputy Director of Inclusive Finance Committee of Asian Financial Cooperation Association, Expert Committee Member of China Banking and Small Loan Regulatory Commission, Researcher of Yunus Social Business Center of Zhengzhou University, Independent Director of Dongwu Village Bank of Siyang, Jiangsu Province. In additon, Gao Zhan has served as a reporter for the "Reform Internal Reference" and "China Reform" of the National Development and Reform Commission, Deputy Director of the Press Department and a reporter for "Times Weekly", a Poverty Alleviation Cadre of the Guangdong Provincial Government in Western Guangdong, and a Visiting Scholar of the US State Department.
He has long been engaged in the field of rural revitalization and poverty alleviation, and has been interviewed by multiple media including CCTV and Phoenix Satellite TV. In 2012, he conducted field researches in both Grameen Bank Bangladesh and Grameen USA and formulated a research report based on his findings. Gao Zhan met with Professor Mohammed Yunus during his research and managed to discuss the development of inclusive finance in a Chinese-oriented context. In 2013, Gao Zhan founded the preparation team for the "Grameen China Initiative." In December 2014, together with Professor Mohammed Yunus and at the invitation of the Chinese government, he formally launched Grameen China, a social business that aims to help the poor in China, especially economically disadvantaged women escape poverty by replicating the Grameen microfinance model.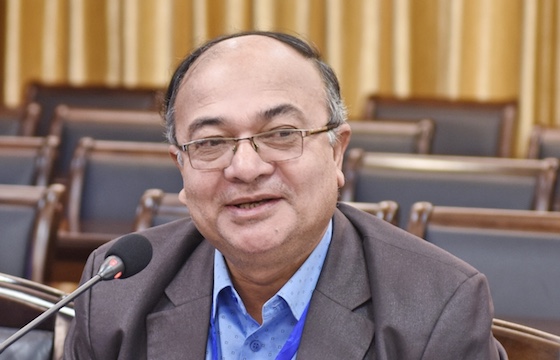 Farid Uddin is a representative sent by Professor Yunus. He is the former Executive Vice President of the Grameen Bank of Bangladesh, former President of Grameen Costa Rica, Director of Grameen China Training Center, and researcher of Yunus Center at Zhengzhou University. He is proficient in Bangladesh, Spanish, English and other languages. He joined Grameen Bank and served as the Deputy Director of the Grameen Bank Development and Innovation Center, Regional General Manager and auditor, and Executive Deputy Governor after graduating with a Master's Degree in Public Administration from Chittagong University in 1983. He also served as a microfinance expert in many other international institutions.